Sometimes we just need a permission slip.
Someone to say, "That thought you are having about wanting to quit your current job and try something new, NOT NUTS!"
I remember when I was still selling software for a large corporation, hating getting out of bed in the morning, I had no idea that I could quit. I thought that this was what I was meant to be doing. I felt grateful that I was paying my bills and had a roof over my head.
SUCH A LOWBAR!
But now I know differently.  I did not have to stay in a job that was sucking the life out of me.
And neither do you.
What I needed was a permission slip to quit my soul-sucking job to pursue a career that was more aligned with me!
I sound a bit like the Wizard of Oz for a reason … he had some wisdom.
He helped the Scarecrow, the Tin Man and the Lion see what they could not see about themselves. They already had all they needed to have, they just needed a symbol. Something that represented what they already had inside of them.
The Tin Man has a testimonial heart.
The Scarecrow got a diploma.
The Lion got a Medal of Courage.
And I hereby present you with …
A PERMISSION SLIP TO QUIT YOUR SOUL-SUCKING JOB AND DO SOMETHING YOU LOVE INSTEAD.
You have what you need to transform your career into something that energizes you.  You know way more than you think you know. You have an enormous number of abilities and passions that you can bring into your dream career.
You just need someone to give you tangible encouragement. That person is me!
I hereby give you a Permission Slip:
You Have Permission Granted to Quit.
Using my wizardly arts,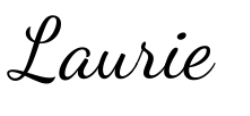 P.S. By the way you also have the brains, the courage and the heart necessary to quit and start anew. I can already hear you clicking your heels together and saying,  "There is no place like being at home in a career I love!"
 If you need a confidence booster, and who doesn't, join Unlock Your Career Confidence. We kick off on Tuesday, October 10th. It's FREE!