With the recent Covid-19 shelter-at-home order in place my time watching Netflix has increased.
Now that I am caught up with Ozark and Schitt's Creek and watched Tiger King and Unorthodox, I decided it was time to watch the Emmy-nominated, Netflix series Tidying Up with Marie Kondo.  Marie helps people tidy their homes-and their lives-along the way.
Loved it!
Per usual, as I am watching, I can see how Marie's Tidying Up concept can be applied to a job search as well.  Marie talks about the clutter in your space being connected to clutter in your heart.
If you are feeling clutter in your career or job search you may not be in a place where you can move forward with clarity and excitement.  Instead, you may be feeling stuck, overwhelmed or hopeless.
Enough of that. Let's Marie Kondo this thing!
How to Apply the Marie Kondo Method to Your Job Search
Step 1:   Greet your current/most relevant role and employer– Bring yourself into the present and connect with what it is you are doing right now. Open your heart to all of it. Marie actually sits down in her knees, closes her eyes and seems to get into a prayer space.  I see it as her preparing the way for the de-cluttering.
Step 2:  Figure out what Sparks Joy– When Marie is helping people tidy-up, she has them pile everything from all their closets in one big pile. She then has them pick up each item to see if it Sparks Joy– described as a tingling feeling that jumps in your chest. If the item sparks joy, then you keep it. If it doesn't you thank it and let it go.
For a job search, you will be making a list of all the activities you do, the skills and abilities you use in your daily work and anything else that is part of your daily work routine.
Then ask yourself if it Sparks Joy.
Example:
                       Activity                                                         Spark Joy?
Work with the business gathering requirements            Y
Write Performance Appraisals                                            N
Listen                                                                                        Y
Organize priorities                                                                 Y
Take the train to work                                                          N
Working with my boss                                                          Y
Work with vendors                                                                N
Supervise a team                                                                    ?
Work out after work                                                              ?
Mentor                                                                                     N                                                                                    
Tip #1: Marie reminds people to trust that they will know what Sparks Joy. This is not about what you should or should not keep doing or stop doing. This is about how the activity feels.
Tip #2: Still not sure if something Sparks Joy. Ask yourself these questions:
"Will this continue to serve me?"
"Is this something that I want to bring into my future?"
"Am I keeping this because it's in my comfort zone even though it doesn't actually Spark Joy?"
Step 3:  Express Gratitude– As you go through the process when you find something that no longer Sparks Joy you will appreciate and express gratitude for it. Everything and everyone that has been part of your journey so far.  Even the challenging people or that bad commute has given you opportunities to experience learning and deserves appreciation.
Step 4:  Create a Vision/Image of What's Next– Having an idea of what you want your next role to look like is an important part of this process. Not in a grasping, attached way but in an expansive, "all things are possible" way. Take all your Yes's and write them on another piece of paper. Then add more things to the list. You can be really specific and describe exactly the size of your office and the number of people on your team, the length of your commute and the industry your employer is in.
You can also focus on your feelings. This allows space for whatever wants to be. Do you want to feel peaceful in your office space, laugh with the members of your team, have reduced tension in your shoulders, greater ease in your day or simply that feeling of satisfaction of a job well-done? All of the above?
Tip #3: Remember that when you are in the in-between of letting go of what no longer serves you and moving towards something new that practicing deep breathing, taking breaks, enlisting help, allowing the feelings of sadness, fear and excitement to have airtime will bring peace to the process.
As you worked through the Marie Kondo process are you feeling just a little Spark of Joy?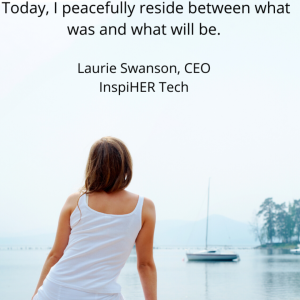 Marie Kondo Tidies Up Stephen Colbert's 'Late Show' Desk