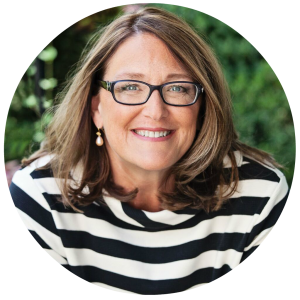 Ahoy!
Have you ever seen a boat that is listing, leaning way over to one side and essentially not moving forward?
It is unbalanced.
That is how I think about equality and inclusion.
Everyone is aware that there are less women in tech by far, that salaries for women versus men in tech are out of balance and that cultures are historically more supportive of men from benefits to office layout to gifts on holidays.
Our ship is listing.
But it is not just a "men who designed the system and remain in power" problem.
It's everyone problem and responsibility. It requires all of us-men, women and companies-to right the ship.
InspiHER Tech is in the process of creating a workshop for companies called Co-Pilot the Allyship that considers how we got here (unconscious bias, victimhood and commitment to profits over people for starters) and what we can do now to bring balance, inclusion and equity to all. More info coming.
Now is the time to right the ship without throwing men overboard! Today's newsletter is a start.
CEO | Founder of InspiHER Tech, a Laso Company
How Men as Allies make the workplace better for everyone.
How can we make our workplaces truly equal? What would help erase the gender gap in management? What would make a significant dent in the disparity that exists between men and women's advancement in the tech industry?
A huge step forward is for men, who hold the largest percentage of management and senior management positions, to be women's allies in the workplace—to hire and promote them, notice and listen to them, mentor and sponsor them.
A profound need
Companies cannot afford to overlook what has been called a "profound need" for women to have male allies in the workplace. According to an IDC analysis in partnership with Women in Technology International, women account for 47% of the U.S. workforce, yet make up only 25% of IT workers and 18% of computer science graduates.
Ultimately, men stepping up for women takes place at the individual level, with ongoing sponsorship and intentional day-to-day interactions that let women know they are full partners in the workplace. But the commitment has to start at the top with systemic change.
"The challenge for women's diversity in the workplace is on all of us, from the senior leadership to the managers on down," says Reginald Van Lee, executive vice president of Booz Allen Hamilton.
3 ways to build Male "Allyship"
1.  Create buy-in
The need for diversity is not a "women's problem" that simply can be solved with employee resource groups and conferences for women only. Harvard Business Review notes that "when men are deliberately engaged in gender inclusion programs, 96% of organizations see progress, compared to only 30% of organizations where men are not engaged."
A major step to creating buy-in is holistic training programs for men as allies that include them in the solution rather than blaming them. Successful programs engage and appeal to men where they are and teach practical, everyday steps such as listening well, giving honest feedback, and avoiding micro-inequities.
"In the inclusion courses we teach at Kraft, the big 'aha' moment for us is when men have said, 'Oh, thank you, we are finally part of this conversation!" says Jorge Quezada, chief diversity officer of Kraft Foods Group.
2. Accelerate careers with sponsorship
When Diversity Woman magazine reviewed successful corporate programs for diversity and inclusion, they found that a strong common element was "an emphasis on formal and informal one-on-one mentorship and sponsorship relationships."
Mentoring is essential, but sponsorship is the game changer. Mentoring is helpful guidance and advice; sponsorship opens doors: to networking, stretch assignments, promotions, the podium and the board room, plus virtual doors such as inclusion in email and blogger groups.
"Good sponsors can supercharge a woman's career by providing her with access to essential networks, bringing her achievements to the attention of senior-level executives, and recommending her for key assignments," says Ilene H. Lang, President and CEO of Catalyst.
3. Put it in writing
Weaving diversity and inclusion into a formal business structure creates a visible support for a Men as Allies initiative.
Recruiting and hiring policies can include often overlooked steps of blind resume evaluation and placing "salary negotiable" in job postings. Broader workplace policies such as maternity and paternity leave, flexible hours, remote work opportunities, and on-site childcare make an even larger impact.
The recognition that these policies help everyone, not just women, shows a commitment to building your allyship as more than just an add-on corporate program.
As Emilie Aries, writing for Forbes, observes, "When men's voices join women in advocating for these policies . . . we double our collective power."
Allyship is powerful. Try it.  [TED Talk by Melinda Epler]
Why Liberty Mutual launched a men as allies initiative. [The Massachusetts Conference for Women]
Here are 8 ways to engage men as allies (+ two to avoid).  [Diversity Best Practices]
4 great resources for building male advocacy.  [National Center for Women & Information Technology]
"We have to look for every opportunity in which we can make a difference . . . we as human beings must stand up for each other."
–Gloria Ray Karlmark, member of the "Little Rock 9," one of nine African American students who desegregated Little Rock Central High School in Little Rock, Arkansas, in 1957.