No More Waiting!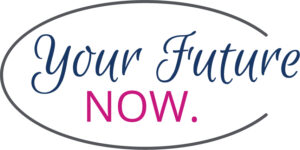 All my life it was clear what the next steps should be. Now I don't have a clue.
I want more high-profile projects and my voice to be heard when I'm sitting there in meetings. I want things to be different.
 It would be great to feel excited about my future, but I just feel tired thinking about it!
Sound familiar?
You are not alone. By a long shot. No big news here: Technology is a male-dominated field — with more unique challenges than the human genome project has lines of code (supposedly 3.3 billion).
We talk to a lot of women in Technology who want to feel aligned with their career AND life purpose. This is easier than you think. In fact, the answers are inside you.
Imagine feeling clear and confident you are on the right career path.
Or being excited about jumping out of bed in the morning to slay the day.
Or kicking back on Friday night thinking what a great week it was and that you are exactly in the right place.
Or snagging that high-profile Technology project, commanding the respect of male counterparts, voicing opinions without being dismissed and — literally — sitting in the driver's seat. (One client friend shared how she infuriated her male counterpart by driving. Enough already, right?)
We're not suggesting you change the world. Leave that to the beauty pageants. We're saying recreate the world you live in — and the future you choose to make.
YOUR FUTURE NOW: A 4-session, 1:1 career coaching program, you will:
Get clear on your career mission
Put a plan in place — and go from overwhelm to overdrive
Build your career toolkit with job search tracking, marketing and strategy tools
Feel excited about your future!
Failure is not an option. A career strategist holds you 100% accountable.