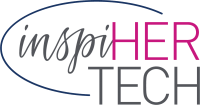 Description
TITLE:  FPGA Engineering Specialist, 11090
JOB ID:  11090
LOCATION:  Chicago, IL
SALARY:  $140k-$165k, plus bonus
STATUS:  US Citizen or Green Card Holders Only
About the Client:
Join a financial services organization located in the Chicago Loop. They specialize in proprietary product development and are a market leader in valuation, trading and value-added execution.
About the FPGA Engineering Specialist Position:
You will use your in-depth knowledge of advanced FPGA to identify and target elite hardware-based solutions and collaborate with quants & traders for desired logic and system/design implementation.  
About the FPGA Engineering Specialist Responsibilities: 
Build high-speed, low-latency designs/trading applications.
Verify initial designs

 

Apply constraints to ensure proper orientation and timing closure
Work with a wide variety of network protocols in FPGAs

 
About the FPGA Engineering Specialist Requirements:
5+ years experience working with FPGA and/or ASIC designs required.

 

Proven experience utilizing QuestaSim, Xilinx Vivado, Xilinx FPGA's & Synopsys timing constraints or equivalent
Experience with system-on-chip (SOC) architectures, memory & processor subsystems and peripheral interconnects
Low level expertise of high-speed Gb transceivers, MACs and PHYs
Degree in Electrical Engineering or Computer Engineering (focus on digital systems/computer network