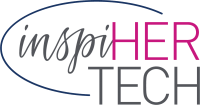 Description
Title: Embedded Hardware Engineer
Job ID: 11108
Location: Deerfield
Salary: $130,000-140,000 + bonus
100% Onsite role, no remote
 Must be US Citizen or Green Card
About Our Client
Join an entrepreneurial organization with a culture of supporting team members to achieve excellence.  It is a dynamic business focused on creating scalable physical-security solutions for a variety of established and emerging markets
About the Position
You will be a thought leader in creating new and custom products, coming up with creative solutions, identifying risks and proposing solutions.
About the Responsibilities
Initiate and implement efforts to detect, solve and preclude the recurrence of design problems in addition to developing and implementing efforts to reduce excess works costs.
Initiate and implement new circuit board designs including but not limited to microcontrollers, transceivers, ethernet/USB chips and power regulators.
Develop (and Support team efforts) embedded software for boards with 8-to-32-bit Microcontrollers, sensors, and motor drivers.
Maintain and expand existing software created for boards with 8-to-32-bit Microcontrollers, sensors, and motor drivers.
Lead/ participate in design review for software and electrical circuits and PCBs.
Create and release designs assuring functionality, feasibility, reliability, completeness, and conformance to applicable standards.
Failure analysis on returned units for software and electrical issues. Debug and troubleshoot embedded systems and prototyping boards. Use electrical test equipment such as network analyzer, oscilloscope, protocol analyzer for wide range of applications.
About the Skills
5+ years of circuit and PCB design experience with Altium Designer or similar software
Experience with embedded C and 8-32 bit microcontrollers, sensors and motor drivers.
S. Electrical Engineering required.