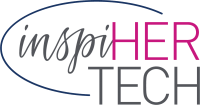 Description
TITLE:   SQL Data Analyst, #11088
JOB ID:  11088
LOCATION:  Chicago, IL
SALARY:  85,000 – 90,000
STATUS:  Full-time, Direct hire
About the Client:  
Join a global investment and advisory financial services firm that engages in investment banking, asset management, capital markets services, and insurance services.
About the Position:
Be a part of the Applications team directly involved with designing, developing, and implementing short- and long-term data solutions.  You will work with the business team and translate their requirements into actionable solutions.
About the Responsibilities: 
Participate and assist in various infrastructure project efforts impacting the operationally supported IT environment.

 

Meet compliance requirements within the scope of responsibility, provide documentation as necessary and participate in compliance activities as required.
Help transition applications & data to the cloud. 

 

Be the go-to person for driving reporting solutions.

 

The Applications team reviews system requirements, business processes and codes, tests, debugs and implements software solutions.

   
About the Requirements: 
2+ years of Data Analyst experience
Proven experience with SQL Server Database, T-SQL (Write/Troubleshoot Queries &Stored Procedures)
Some experience with Data Models, Visual Studio .Net (VB/C#), CI/CD (Git, TFS, Octopus), Scripting (Power Shell), SharePoint, HTML, JavaScript, Content Management Systems, IIS, Windows, Power BI, Azure Cloud,

 

QA testing methodologies and tools, techniques preferred.

 

BA/BS degree