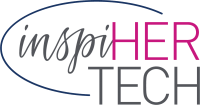 Description
TITLE:   ETL SQL Data Integration Specialist, #11091
JOB ID:  11091
LOCATION:  Remote with quarterly onsite meetings in the Chicago office
MUST LIVE IN ILLINOIS, WISCONSIN or INDIANA ideally
SALARY:  100K- 110k
STATUS:  Full-time, MUST BE US CITIZEN OR HAVE GREEN CARD
About the Client:
A leader in implementing innovative technologies, combined with an established reputation for its advanced information technology and its strong clinical environment.
About the Role: 
Design and develop data warehouse/data mart applications utilizing Informatica tool to extract data from the primary software system and/or other data sources.
About the Responsibilities: 
Responsible for the identification of data items through research, analysis, profiling, data mining, and data discovery of the source data from Epic and other clinical ancillary systems.
Gathers business requirements by conducting meetings/interviews, and facilitating large-group/cross-functional sessions with customers, while containing the scope of the initiative.
Interact with business analysts and IT analysts to efficiently and clearly interpret business requirement specifications for detail data mappings.
Design and develop complex SQL queries.
Document data standards, requirement specifications, and business processes.
Responsible for establishing best practices for several developers working in the same environment on different projects.
Sharing on-call production support with other members of the programming staff.  At times, this may require resolving production problems during off-hours such as nights, weekends and holidays.
About the  Requirements:
4+ years of enterprise data warehouse industry experience
4+ years of experience with ETL design, development, architecture and implementing data warehouse data marts, Informatica Power Center experience a plus
Expert in writing complex SQL
Experience and understanding of data sources including 3rd party RDBMS, SQL server and Oracle
Strong analytical, problem-solving, negotiation, issue resolution and facilitation skills are required
Excellent written and verbal communication and decision making skills